In a press release published this week, the American Association for Laboratory Accreditation (A2LA) announced they have successfully accredited Viridis Laboratories to ISO/IEC 17025:2017.  Viridis Labs, based in Lansing, Michigan, gained their license to operate as a cannabis testing facility back in April 2020.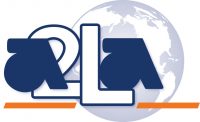 "Our company is incredibly proud of achieving this milestone of ISO/IEC 17025 accreditation through A2LA's rigorous assessment program," says Greg Michaud, CEO of Viridis Labs. "The choice to partner with A2LA was a simple one due to their international reputation as a global leader in accreditation programs. Additionally, their partnership and certification program through the American's for Safe Access strengthens our accreditation further and helps solidify Viridis as Michigan's premier cannabis testing laboratory."
The post A2LA Accredits Viridis Laboratories appeared first on Cannabis Industry Journal.
Read Full Article at: Cannabis Industry A2LA Accredits Viridis Laboratories