No business is perfect, especially when humans are part of the equation. But, how do you tackle fixing quality issues as they arise? The goal of this article is to shed some light on the value of a CAPA program and why many states are making them mandatory for cannabis businesses.
Let's consider the following situations:
Analytical lab results for a production batch test above the limit for a banned pesticide or microbial contamination
You open a case of tincture bottles and some are broken
A customer returns a vape pen because it is leaking or 'just doesn't work'
Do you…
Document the issue?
Perform some sort of an investigation, asking questions of the people involved?
Ask for a retest? Then, if the test comes back positive, move on?
Let's go through each one of these and understand why the suboptimal answer could be costing your business money:
You don't document the issue
I hear excuses for skipping on documentation all the time.
"It's not a big deal"
"It was a one off"
"The glasses probably broke in transit"
"They are cheap and easily replaceable"
"It's not worth the time"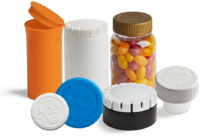 In the situation of a couple of broken bottles in a shipment, what if it was the seventh time in the last two months? If you haven't been documenting and tracking the issue, you have no way of knowing if it was a single occurrence. Remember when you were surprised that your filling team did not have enough bottles? Those broken bottles add up. Without documenting the incident, you will never know if it was truly a one-time mistake or the sign of a deeper issue. The reality is, it could be sloppy handling on the production line, issues with the shipper or even a sign of poor quality coming from the supplier.
Have you ever compared the number of fills vs the number of bottles ordered? How much money have you already lost due to those broken bottles adding up? Do you have the ability to answer this question?
You perform an investigation
Let's say a customer returns a leaky vape pen. You perform an investigation by asking the production workers what they think went wrong. They say that it's very difficult to get the seal for the cartridge into place. Their supervisor tells them to try harder, refunds the customer and moves on. But, why is it difficult to get the seal into place? Is it a design flaw? Should a special tool be used to assemble the cartridge properly? Without getting to the root cause of why the seals are leading to leaking cartridges, you are doomed to have repeat issues. Numerous studies have found that less than one in twenty dissatisfied customers will complain, and that approximately one in ten will simply leave for another brand or provider. How much is this unresolved issue truly costing your business?
Asking for a retest and if it passes, releasing the product and moving on.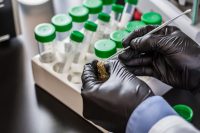 Suppose a major producer of cereal received test results for its most popular cereal that were positive for levels of heavy metals that research has shown to be linked to cancer or developmental issues in children. Now, suppose the company stated that it was an isolated incident and a retest showed that the product met acceptable limits. Further investigation showed no paperwork, save for a couple of emails and a phone call between the lab and the producer. Would that give you peace of mind? This is known as "testing into compliance" and was the subject of a landmark lawsuit in 1993 that Barr Laboratories lost.
For many the answer would be a hard NO. But this happens every day. In Colorado, 12.5% of cannabis batches failed final product testing in 2018 and 2019. That's one in eight batches! What happened to those products? Good question.
Enter: CAPA (Corrective Action and Preventive Action) programs! For people with a background in quality and GMPs (Good Manufacturing Practices), CAPA is a household name. And, it's quickly becoming a requirement that cannabis regulatory bodies are looking at. Colorado was the first state to explicitly require CAPA programs for all license holders effective January of this year and has provided a free resource for them. But, for the large majority of people, including those in the cannabis industry, it's just another acronym.
What does a CAPA program do?
The benefits are numerous but two major ones are:
An effective tool for investigating the true root cause
First of all, a CAPA program provides the framework for a tool for investigation – as Murphy's Law posits – things go wrong all of the time. Whether you have a manual, labor-intensive process or a highly automated operation, the equipment is programmed, maintained and monitored by humans. The logical sequence of problem solving within a CAPA program allows you to thoroughly investigate and determine the root cause of the issue. With a complete understanding of root cause, you are then able to eliminate it and prevent future occurrences – not just in the one area investigated, but in all similar situations throughout the company.
System for continuous improvement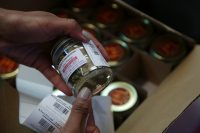 Anyone who is in the market for a new car lately can appreciate the technological advances. In the 1980s, it was air bags and ABS brakes (those of you that drive in snowy climates and remember having to pump your brakes can appreciate technological advancements). Bluetooth technology for hands-free communication and radio control is another example of continuous improvement in cars.
This is one of the biggest predictors and differentiators between profitable and successful companies with satisfied clients and one that is barely scraping by. The cost of poor quality adds up!
Key inputs in a CAPA system 
If the output is an improved system and lower cost of quality, we need to make sure we're considering the potential inputs. 
Information that feeds into your CAPA system:
Customer complaints
Every complaint must be recorded. Gather as much information as possible, but at a minimum: the product type/SKU, the customer name and date of purchase. If possible, the batch or product ID.
This is not necessarily to identify products for a recall, but to prevent…
Laboratory test results
This should not be restricted to final product testing, but include any in-process inspections. Say you have a product repeatedly failing final testing, what if it's actually been consistently failing or very close to failing at the very first in-process inspection? It's also important to work with your laboratory to understand their method validation process, including the accuracy, precision, robustness, etc.
Infrastructure & environmental controls/monitoring
Most people consider "environmental controls" to be things like temperature and humidity control. While that is true, it can also include pest and contamination control. Poorly designed infrastructure layouts are major contributors to product cross contamination as well.
Supplier information
Undetected supply chain issues (remember the broken bottles?) can add up fast! CAPAs for suppliers cannot just include supplier monitoring, but improvement in how you communicate your needs to your suppliers. It's easy to overlook non-cannabis raw materials as sources of microbiological and chemical contamination. Conduct a risk assessment based on the type of contact with your product and the types of contamination possible and adjust your supplier qualification program accordingly.
Are you ready to recognize the benefits of a CAPA program?
One more major benefit of CAPA programs to mention before we go is … Preventive via predictive analytics.
In Colorado, 15% of the final tested cannabis flower products continue to fail, mostly due to mold and mildew. A quality system, with effective data capture that is funneled into a CAPA program can easily reduce this by 75%. For even a small business doing $2M per year in revenue, that equates to a revenue increase of nearly $200,000 with no additional expenses.
Whether you are operating in the State of Colorado or elsewhere, a CAPA and Recall program will provide immense value. In the best case, it will uncover systemic issues; worst case, it forces you to fix mild errors. What are you waiting for?
The post Quality Systems 101: CAPA Programs Drive Improvement & Prevent Costly Mistakes appeared first on Cannabis Industry Journal.
Read Full Article at: Cannabis Industry Quality Systems 101: CAPA Programs Drive Improvement & Prevent Costly Mistakes