In response to mounting evidence supporting the effective use of medical cannabis to treat chronic pain, seizures, and many other health problems, and in the face of case studies revealing life changing results for patients who incorporate cannabis into their healthcare plan, the Cayman Islands are making a ground-breaking medical cannabis introduction.
Medical Cannabis Introduced in Grand Cayman
Grand Cayman's CTMH Doctors Hospital and Cayman Pharmacy Group have introduced medical cannabis for physician-selected patients who are residents in the Cayman Islands. During this initial phase, the primary focus is to engage and educate patients, and to track their progress.
"There will be follow-up phone calls from the pharmacists themselves to closely monitor each patient. The pharmacist will also provide feedback for the physicians and together they will work towards an individually tuned treatment plan," the hospital stated. "Professional Pharmacy will consider prescriptions for cannabis oil from all licensed prescribers. Patients are encouraged to seek medical advice on this therapy directly from their physicians."
As with all prescriptions in the country, Professional Pharmacy provides free and confidential patient counseling on prescriptions they dispense, and this same service will be offered for cannabis treatments.
Cannabis Oil Needs to be Imported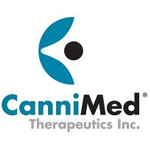 For the time-being, cannabis oil must be imported to the islands. According to a press release, CanniMed Therapeutics Inc. will export 12,960 ml of CanniMed® oils to Caribbean Medical Distributors Ltd., located in the Cayman Islands.
CanniMed Therapeutics is a Canadian-based, international plant biopharmaceutical company with 15 years of pharmaceutical cannabis cultivation experience. In addition, CanniMed has an active plant biotechnology research and product development program focused on the production of plant-based materials for pharmaceutical, agricultural, and environmental applications.
"Medical cannabis is quickly becoming a valuable treatment option in markets around the world, and we are very pleased that we were selected to supply our GMP-compliant products for pharmacy distribution in the Cayman Islands." – Brent Zettl, President of CanniMed Therapeutics
Caribbean Medical Distributors Ltd. is working with Professional Pharmacy Services Ltd., located in the CTMH Doctors Hospital (George Town, Cayman Islands) to dispense the cannabis oil.
Cannabis-based treatments are approved for use only in the Cayman Islands and the medicine cannot legally cross international borders. For example, patients cannot carry medical cannabis into other countries, even with a prescription.
Warren Takes Cannabis Debate in Cayman to the Next Level
Dennie Warren Jr. was instrumental in persuading the current administration to take a leap from some of the world's most oppressive laws against the use of the cannabis plant to legalizing the use of extracts under prescription. Warren is now running for office in George Town West as an independent candidate, and one of his main political platforms focuses on the need for Cayman to "grow its own."
Warren believes Cayman could better manage the quality and availability of cannabis if it was grown on the Island, rather than being restricted by the laws of exporter countries. Though the law in Cayman was changed last November and an import certificate for cannabis oil has been approved locally, issues around exporting it from the countries that grow cannabis complicates the process.
Read Full Article at: Medical Jane The Cayman Islands Make Ground-Breaking Medical Cannabis Introduction