Just across the Oregon-Washington border, an organization known as Clark College Economic & Community Development (ECD) is providing workforce training and non-credit learning to more than 10,000 people annually. Currently, the ECD offers a wide variety of classes like painting, photography, cooking, languages, computer basics, personal finance, web design and much more. Now, in a move to keep up with the public's interest in the plant, the ECD is expanding its service offering to include specialized courses in cannabis education.
Cannabis and Your Health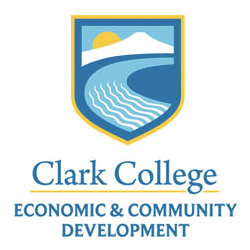 Cannabis and Your Health is a five week course, covering topics such as the medical and health benefits of cannabis, current industry research, how cannabis is dispensed, how to identify different types of cannabis, and a review of the medical and recreational laws. The ECD is especially focused on educating its class members on the regulations in their home state: Washington.
The course is taught by David Benedicktus, RN, BSN, a retired nurse with extensive experience working as a psychiatric nurse in a variety of settings with adults and children, along with a variety of guest speakers, including Farmer Tom.
Unfortunately, if you are interested in taking the class, you'll have to wait. The first session started on May 18 and is already full.
Who is Farmer Tom?
Tom Lauerman, better known as Farmer Tom, was born and raised in San Diego. Farmer Tom grows organic cannabis and veggies and is passionate about educating people on how to grow organically for themselves.
"I never thought in my life that by the time I turned 55, we would have federal agents welcomed onto my farm." -Farmer Tom
In 1999, Farmer Tom was part of a collective garden in San Diego called Shelter From The Storm. The farm was raided and found to be in possession of 448 plants. Farmer Tom was arrested, and as a direct result of that, San Diego's first medical cannabis task force was formed.
Fast forward to today, Farmer Tom is the owner of the first private company to ever work with the Federal Government to prove organic cannabis farming is safe. In a rare cooperation between federal agencies and a cannabis grower, Farmer Tom helped to complete the recently released first ever Health Hazard Evaluation (HHE) report for the cannabis industry.
Medical Cannabis: How Do Growers Cater To The Patient?
ECD is also offering a summer course with an emphasis on how growers produce cannabis crops to increase healthful benefits. Topics of discussion will include growing different strains of cannabis, what benefits they offer, the differences between indoor and outdoor growing, as well as a short summary on the medical and health benefits of cannabis.
This class is geared toward professional growers and does not offer information for home gardening. The one-day class will be offered on August 10 at the main campus. Twenty-four seats are available, and you can register now.
Read Full Article at: Medical Jane Washington College Launches Specialized Cannabis Courses